Conor's parents were in the military, therefore it came as second nature for Conor to follow in their footsteps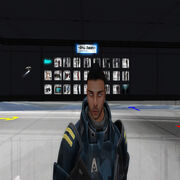 . To get his boots out of artificial, he enlisted with the marines. No fancy education, no greater dream in life than to be a soldier, he was too late for the contact wars. So, hey. He's hoping maybe some other 'misunderstanding' will happen where he can get his trigger finger wet.
Section heading
Edit
Write the second section of your page here.